Part 1
Part 2
Part 3
Part 4
Special Features
Description:
In the fifth hilarious tale from the Hogwarts library, Harry Potter 5 The Duel-Wizard Tournament, the battle for the role of Harry Potter continues.  In this final showdown between Harry Potter 1 and Harry Potter 2, one Harry must win the Duel-Wizard Tournament and become the real Harry Potter, and the other must die.  But who will win?  This will only be determined by three not-so-deadly tasks that take place in the time students have between classes at Hogwarts.  
Not only is this epic battle unfolding, but many other plot lines are going on as well.  The first D.A. meeting takes place and not so many people show up although Harry begins to teach his classmates how to use defensive spells. The Yule Ball finally arrives and anger and sadness explode between Ron and Hermione in a way never seen before.  Love also starts to blossom between Harry and Ginny.  
As the final task of the Duel-Wizard Tournament comes to a close, things go a little wrong and the students of Hogwarts should be warned that things are not always as they seem.  Watch out Harry Potter 1, maybe Voldemort is about to cast his revenge upon the Hogwarts library.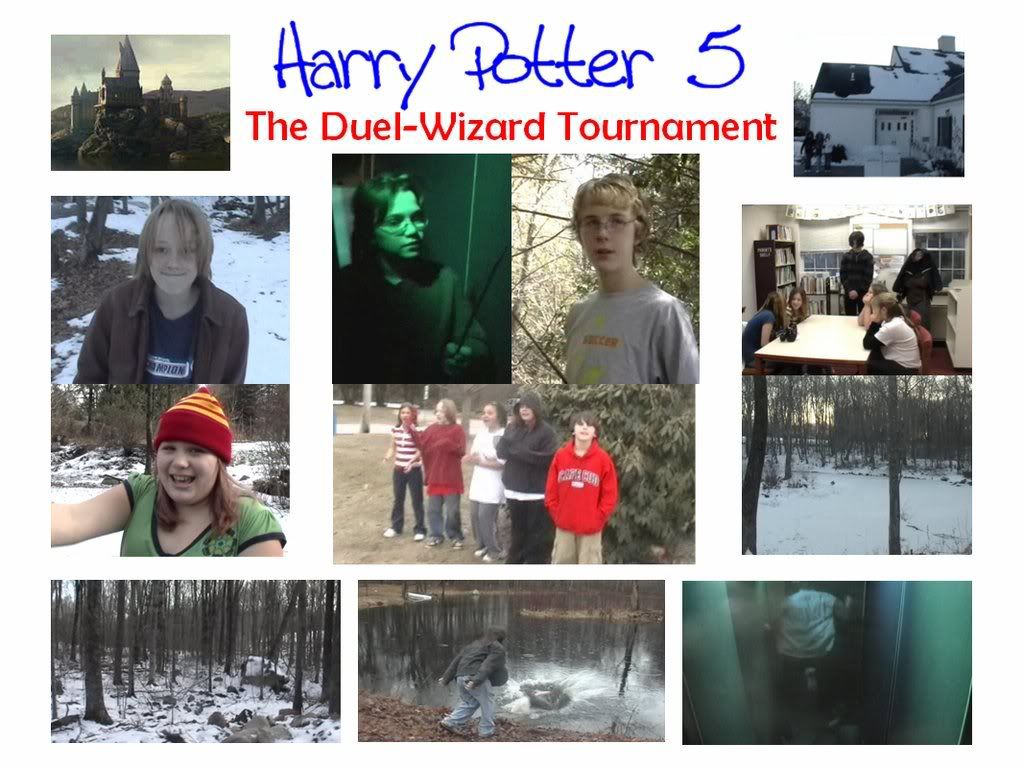 To see full size, click here